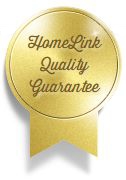 HomeLink International is the world's original holiday home exchange community. Our organization has pioneered the global experience of home exchange holidays since the early 1950's. If you want to know all about home exchange, rest assured that you have come to the right place.
"Make yourself at home …. anywhere you please."
Come on in –

Click here

to see where our members have been 'homelinking'. and where they're planning to spend their next vacations.
How about YOU?
!!! Urgent : Duranbah NSW Australia ◄—► NOVA SCOTIA !!!


Helen seeks a period during August-September.
"My Brunswick Heads Beach house is set in a charming fishing village, an hour south of Queensland's Gold Coast. There is also a large family flat underneath that sleeps 6 easily. This could be available during peak holiday times."
!!! Urgent : La Mure – Rhône-Alpes FRANCE ◄—-► QUÉBEC !!!



Sylvie is seeking an exchange in Québec : July 1st to 15th.
House with garden in a peaceful environment, town pop. 5000. All necessary shops. Very touristy region w/ mountains & lakes, near the Ecrins Natural Park.
2 Adults, 0 Children, 3 cats
Car exchange is possible
Wanted : Perth Australia ◄—-► Vancouver BC in 2016


Ros and Bob seek an extended stay in/near Vancouver during April – September 2016
---
Welcome to the wonderful world of home exchange!
Welcome to HomeLink … we'll be thrilled to have you stay with us!
Jack Graber
Director, HomeLink.CA™
1707 Platt Crescent, North Vancouver BC V7J 1X9
Tel : 604-987-3262
Email
[ NB : To change the text size, use Edit/Zoom or press your keys Ctrl + and Ctrl – ]