HOTLIST
Annonces récentes ou mises à jour et recherchant échanges au QUEBEC et CANADA en 2018-19 et ouvert

Quand vous visitez ces listings, ajouter à votre WISH LIST
les listings qui vous intéressent.

! Wanted ! Vancouver BC ◄—► Québec & Montréal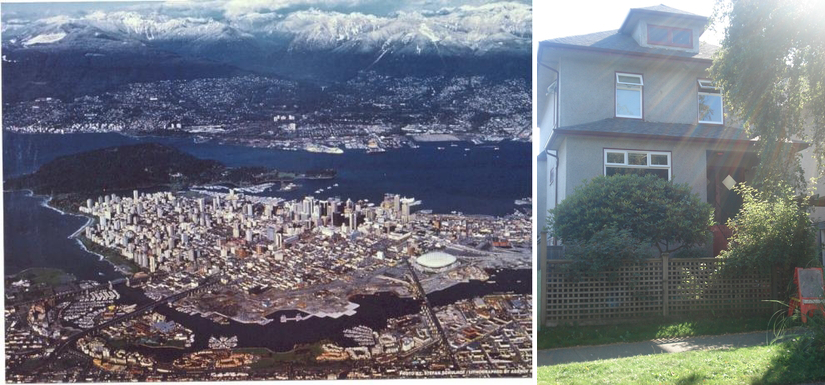 Dany and Kegan Experienced home-exchangers with two late-teen 'children'  would like to offer for exchange our five bedroom character home in Vancouver's artsy Commercial Drive neighbourhood. We are interested in an exchange of several weeks somewhere in Québec in June, July or August of 2018, although we are somewhat flexible. We have a 1912 three-story character home with hardwood floors and a large lovely backyard. The house has 5 bedrooms, and a children's play area downstairs with a plasma-screen TV with an X-box. Our Street: Very friendly and welcoming. We are adjacent to a lovely small park, which serves as the local gathering place. It's an ideal place for your children to connect with Canadian kids.. We are a cycling family and have bikes to offer as well. We are a bilingual (French/English) family, and speak some Spanish and German. Hope you can help, Thank you." See # CA10020

Chers membres : Pour afficher les listings ci-dessous, cliquez sur « Me connecter » pour accéder à votre compte HomeLink http://homelink.org/fr/ puis cliquez sur le HomeLink logo, puis copiez-collez le N° du membre dans l'espace de recherche sous «TROUVER UN MEMBRE».
    +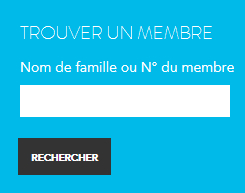 [ Hint : Open another browser tab to Login/search on https://homelink.org/en ]
JACK'S QUICK PICKS

N° du membre
Ville
Destination / Date Préférée
URGENT
TBA
CANADA
CA81162
Whistler, BC
Québec City : July – Sep
CA00107395
Halifax, NS
British Columbia : Open
CA00107364
St John's, NL
Winnipeg : Sep 1 – Oct 31
CA00104607
Stoneham, Québec

QC: Ste-Agathe-des-Monts; Gaspé Penn.; Mont-Albert; Jun – Aug 2018.




BC : Fernie; Kimberley;


AB : Kananaskis; Jan – Apr

2019

CA72076
Gatineau, Québec

Montreal, Toronto, Québec City; Open

CA120061
Vancouver, BC
Moncton, Fredericton, Halifax, Prince Edward Isl., Québec City, Montreal : Sep 17 – Oct 14
CA91393
Ottawa-Gatineau QC
Canada : Sep 1 – Oct 15,

2019


Newfoundland/Labrador: Jul 2 – 16,

2019

CA91356
Victoria BC
Newfoundland NL : Open
CA00093210
Chelsea, QC
Vancouver Island, BC : Jul 1 – Sep 30
AUSTRALIA
AU00084174
Burleigh Cove, Gold Coast
Canada : 2018 –

2019

AU7151
WOOLGOOLGA, NSW
Canada : Open
BELGIUM
BE00084623
Wellen, Limburg
Canada : Aug 1 – 30,

2019

BE406378
BRUGGE, Vlaanderen
Canada : May – Sep

2019

FRANCE
FR00107389
MERIGNAC, Nouvelle Aquitaine
Montréal, QC : Sep 1 – 30
FR132295
La Mure, Auvergne-Rhône-Alpes
Vancouver, BC : Open
FR00091137
BOUCAU, Pyrénées Atlantiques

Montréal QC: Oct 21 – Nov 2

FR131934
Crozon-Morgat, Bretagne
Canada; Ontario : Jul 1 – Aug 15
FR00107500
Paris
Canada : Jul 2 – Aug 26
FR00107240
St Vallier de thiey, Provence Alpes Côte d'Azur
Canada; Montréal; Québec;
July 8 – 29
FR00107457
Lyon, Rhône-Alpes
Canada, Vancouver, Montréal :
Jul 15 – Aug 15
FR00107472
Lyon, Rhône-Alpes
Montréal QC: Apr 28, 2018 – May 31,

2019

GERMANY
DE011362
Berlin, Berlin
Vancouver, BC : Open
DE007261
Köln …, Roman. Rhine, NRW
Vancouver: Jun 28 – Jul 29
DE00105706
Tübingen, Baden-Württemberg
Canada : Apr 1 – Aug 31
DE011787

Eggenstein-Leopoldshafen, Baden-Württemberg

Kanada : Open
DE008282
Magdeburg, Berlin, Sachsen-Anhalt
Kanada : Open
DE010703
Karlsruhe-Stutensee, Baden-Württemberg
Kanada : Jul 26 – Sep 15,

2019

DE00102172
Nürnberg, Bayern
Kanada : Jul 27 – Sep 8,

2019

DE011753
Berlin, Berlin
Kanada : Open
DE00095708
Benningen am Neckar, Baden Württemberg
Québec
IRELAND
UK65906
Kinsale, Co Cork, Ireland
Vancouver, BC : Open
IEW208817
Dublin, County Dublin
Ontario : Open
IE12272
Wexford Town, Leinster
Canada : Apr 1 – Oct 27,

2019

ITALY
IT10100
Venezia, 60k, Veneto
Canada : Jul 28 – Sep 2
NETHERLANDS
NEW ZEALAND
NZ00090427
Pakawau, Golden Bay
Canada : Jul 1 – Sep 1
NORWAY
SPAIN
SWITZERLAND
TURKEY
TRK-109-0058
Izmir, Aegean

Vancouver, Britanya Kolumbiyası : Open

UN. KINGDOM
UK00101160
Oxford, Oxfordshire

Vancouver : Jul 14 – Sep 2

UK00097289
Nomansland, Wiltshire
Montreal, QC : Sep 1 – Oct 7
UK68379
Porthleven, Cornwall
Vancouver BC : Oct 22 – Nov 4
USA
US03551
Denver, Colorado
Rossland, BC : Open
US22645
South Pasadena, California
Canada : Open
US21425
Sebastopol, California
Canada : Jul 17 – Aug 24
US00107042
Bradenton, FL
British Columbia : Open
US00101555
The Villages, Florida
BC, Nova Scotia, PEI :
Jun 1 – Jul 15
US26750
San Francisco, Cal.
Canada : Open
US21180

Philadelphia, Pennsylvania

Canada : Open
[ NOTE : This page is under continual revision, as more items are added periodically. ]
Mise à jour : 8 février 2018