NewsBytes 15th August 2015
HURRAY ! Come see our new international website – still a work-in-progress.

A. HOW TO ADD YOUR PERSONAL PROFILE PHOTO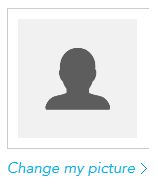 Using a photo-editor app, crop your selected image to 175px X 175px and SAVE it in a handy folder. Log-in to your HomeLink account and click on 'FAMILY PROFILE'

Then click 'Change my picture' to access your own folder and upload the photo. If you need a hand, just send us your original photo and we'll do the rest for you.
See page 6 of MEMBERS GUIDE : Create your Profile

B. SEARCH FOR MEMBERS BY ID# OR NAME
SEARCH & VIEW YOUR OWN LISTING
Select this

PEOPLE SEARCH : E.g., Enter Last Name [Martin] or Member ID# [NZ0082]
E.g., Your own Last name […………] or Member ID [CA12345]

C. HOW TO SEARCH LISTINGS WITH THE MAPS :
a) Enter country of your home 'Canada'

+
b) Tick 'Seeking my country' and 'Hot List' ( newly posted or updated )

c) Scroll through 53 listings, or select 'Map'

d) ZOOM with slider [+] or your mouse wheel

e) Select/click a pointer … then click 'More information' to view listing

f) Voila! RESULT Bay of Arcachon

D. WHICH BROWSER WORKS BEST ?

OR

For MAP-aided searches FIREFOX is our preference and recommendation. After viewing a pointer/listing as in (e) & (f) RESULT Berlin (above) you can conveniently return to the zoomed MAP as shown in (d) above by clicking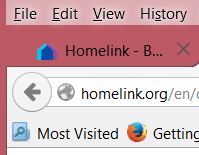 the FIREFOX browser BACK ◄– ARROW.
Caution This
just sends you back to the original large map search view.
Caution In CHROME both functions (above ) merely return you to the original broad map search view.
We gladly welcome your emails and phone calls if you need assistance in navigating the SEARCH functions.
E. MEMBERS' handy resources for your own account
Members check-list and Members complete guide
And remember our "OLD" former international site, where you can still log-in to see past listings, messages, agreement forms and photos legacy.homelink.org/
---
Previous NewsBytes editions
21st May 2015
25th March 2015
11th February 2015
17th January 2015
1st November 2014
18th September 2014
---
Welcome to the wonderful world of home exchange!
Welcome to HomeLink … we'll be thrilled to have you stay with us!


Jack Graber
Director, HomeLink.ca™
1707 Platt Crescent, North Vancouver BC V7J 1X9
Tel : 604-987-3262
Email
[ NB : To change the text size, use Edit/Zoom or press your keys Ctrl + and Ctrl – ]