NewsBytes : le 15 août 2015
OYÉ-OYÉ ! Voici notre nouveau site web international !

A. HOW TO ADD YOUR PERSONAL PROFILE PHOTO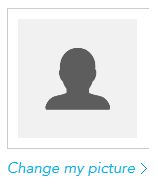 Using a photo-editor app, crop your selected image to 175px X 175px and SAVE it in a handy folder. Log-in to your HomeLink account and click on 'FAMILY PROFILE'

Then click 'Change my picture' to access your own folder and upload the photo. If you need a hand, just send us your original photo and we'll do the rest for you.
B. COMMENT TROUVER UN MEMBRE ET ANNONCE
COMMENT RECHERCHER VOTRE PROPRE ANNONCE
Cliquez sur

Exemple : « Nom de famille » [Martin] ou « N° du membre » [NZ0082]
Exemple : Votre « Nom de famille » [……..] ou « N° du membre » [CA12345]          

C. COMMENT UTILISER LA 'CARTE' POUR RECHERCHER

a) Où se situe votre maison 'Canada'

+
b) Cliquez 'Qui recherchent mon pays' et 'Hot List'

c) Voir les 51 annonces, ou cliquez sur 'Carte'
d) ZOOM with slider [+] or your mouse wheel

e) Cliquez sur votre sélection … et sur « Plus d'infos »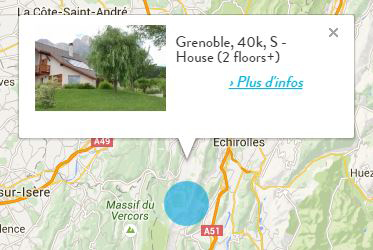 f) Voila! RÉSULTAT : Grenoble

D. WHICH BROWSER WORKS BEST ?

OR

For MAP-aided searches FIREFOX is our preference and recommendation. After viewing a pointer/listing as in (e) & (f) RÉSULTAT : Grenoble (above) you can conveniently return to the zoomed MAP as shown in (d) above by clicking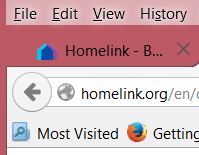 the FIREFOX browser BACK ◄– ARROW.
Caution This
just sends you back to the original large map search view.
Caution In CHROME both BACK functions (above ) merely return you to the original broad map search view.
We gladly welcome your emails and phone calls if you need assistance in navigating the SEARCH functions.
E. INSTRUCTIONS pour l'accès au nouveau site web
Check-list … et … Notice d'utilisation complète 6mb
« L'ancien site web »
En attendant, les membres ont accès à tous les profils, contrats, messagerie et photos par « l'ancien site web » se connecter legacy.homelink.org
---
Les éditions précédentes NewsBytes / Nouvelles
21 mai 2015
25 mars 2015
11 février 2015
25 janvier 2015
10 novembre 2014
18 septembre 2014
---
Nous vous REMERCIONS pour votre patience et vous assurons que nous faisons l'impossible pour achever le projet.
Bienvenue à HomeLink !

Jack Graber
Directeur depuis 1986,

HomeLink.ca™


1707 Platt Crescent, North Vancouver BC V7J 1X9
Tel : 604-987-3262
Courriel
NB Pour changer la taille du texte, appuyez sur les touches du clavier Ctrl + et Ctrl –